OS X + iOS Support
My philosophy is simple: Let's fix it! Specializing in Apple Macintosh since 1996, I'm dedicated to providing high quality support to professional and new users, schools, companies, and organizations.

If you don't enjoy dealing with technical problems and finding the perfect solution (or at least good workarounds), don't panic, that's my profession. And yes, for me it's a pleasure to do this job.
Please send an email to or give me a call. I will be happy to assist you.
Mobile: +49 151 40069699
Office: +49 30 40696929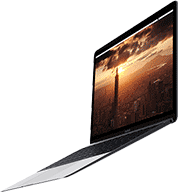 Enterprise Support
Of course the JAMF Casper Suite (now jamf PRO) in combination with AutoPKG/AutoDMG and an independent update server based on Reposado/Margarita has been my business for a number of years. Using professional management solutions for endpoint management, IT can support an extraordinary Apple experience for the end user while meeting organization goals and requirements. Building and updating installation packages, configuration profiles, and helpful scripts (and have it on-demand pushed to every managed client thanks to mobile device management policies) is my primary job. Regular first level support as a friendly and patient helpdesk staff or phone support (in combination with remote access) is also right up my alley.
NOTE: Please keep in mind that "Mac On" is not a retail store. To arrange an appointment, please contact me by email or mobile phone. If you need help as quickly as possible and are seeking a credible Apple service provider, please contact my outstanding colleagues at iMazing in Berlin Friedrichshain.